Algopix
vs

Helium10 Your eCommerce business can do better with Algopix. Here's why.

Automatic Insights Save You Time
As a busy seller, you know that insights are key. But gathering those insights can be tedious and time consuming.As a Helium10 alternative, Algopix provides automatic insights to save you time. Not only that, but these insights reduce the risk by allowing you to make the right decisions. Decisions that make you money.Make no mistake, Helium10 is a powerful tool for Amazon sellers. But when you're looking at expanding your markets across the globe on different platforms, Algopix covers more of what you'll need.
One area where Helium10 has the upper hand is listing optimization. Given the wider variety of markets that Algopix covers, creating a one for all listing solution is more challenging.But the bulk analysis that Algopix offers is hard to beat in value. You can get hundreds of products analyzed at the same time - a huge time saver. And out of these you can then select the clear winners - the products who'll make you money. And you'll avoid dead stock at the same time.
Get started for free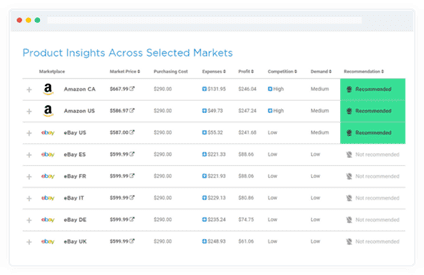 Amazon-Only Sellers
If you're focused on Amazon alone, Helium10 is a very viable choice. But Algopix gives you the option to expand into different markets. To test new things and increase revenue threefold. In the rare case that deadstock does occur, but another platform had a demand for the stock, you can mitigate losses almost entirely.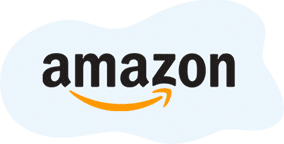 Not to mention you can also find winners that make a higher profit through a particular platform - one you may not have thought of before.

One feature that these two powerful platforms share is recommendations for potentially profitable products. But again, Algopix has a slight edge. As every day you'll get the 50 best sellers across all platforms - Amazon, eBay and Walmart.

These are just a few of the useful features available on these two great platforms. But in the end, Algopix offers a powerful Helium10 alternative that would help any eCommerce business - big and small - make more sales.

One area where Algopix completely overshadows Helium10 is pricing. Algopix is more affordable by far in all plans.

As Helium10 alternatives go, it's easy to see why Algopix stands out from the crowd. It's a worthy Helium10 alternative in both usability and power.

For a quick, easy overview of the differences between Algopix and Helium10, see the below image.
| | | |
| --- | --- | --- |
| Features | | |
| Pricing and Demand Overview | | |
| Bulk Analysis | | |
| Amazon Insights | | |
| eBay Insights | | |
| Walmart Insights | | |
| Recommendations for potentially profitable products | | |
| Listing optimizer | | |
| Marketplace actual fees | | |
| Accurate shipping fees | | |
| Tax liability estimation | | |
| A wide benchmark of 17 different markets | | |
Our Reviews