Algopix
vs

eGrow Your eCommerce business can do better with Algopix. Here's why.

The Ultimate eGrow Alternative?
When you as a seller need an Amazon product research tool, there are many great options available.

eGrow is one such tool, but it can be limited in power.

This causes the need for eGrow alternatives. And one such tool is Algopix. Below we'll look at some of the differences between these tools and help you to decide which one is best for you.
Calculate Accurate Expenses
Both tools do their job well. All the data you'd expect from your Amazon product research tools is there. You'll be able to make decisions based on product demand level as one example.
But Algopix also helps you calculate accurate forecasted expenses. Such as shipping fees and tax liability. And you'll get the marketplace actual fees in 16 different marketplaces - where eGrow covers only 11. And you'll be able to more accurately calculate your profits.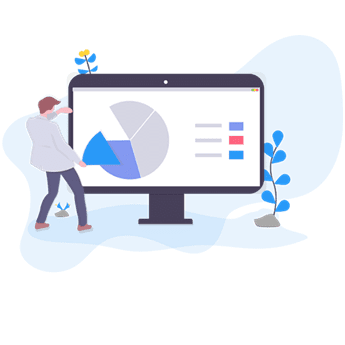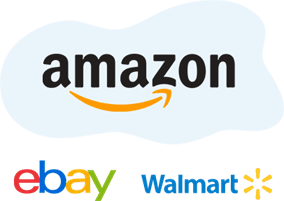 Wider Reach
eGrow is an Amazon-only tool. While this is great for the Amazon-only seller, it can be limiting when you want to expand and grow your eCommerce business.
With Algopix you can analyze products across 16 different markets on 3 selling platforms, namely Amazon, eBay and Walmart. This allows you to do wide product research and push your products into the markets where the highest profits lie.

You're also more likely to get rid of dead or slow moving stock, as you can move inventory between markets according to demand levels - should the need arise.
Bulk Analysis
Being able to research thousands of products every month is vital to the big seller. It's a huge time saver and heightens your chance to find winning products too.
Both tools offer a sort of bulk analysis. Though Algopix provides a deeper search by adding in profitability for each researched product. You'll be able to see, at a glance, in which markets your product has the most demand and the highest profit levels.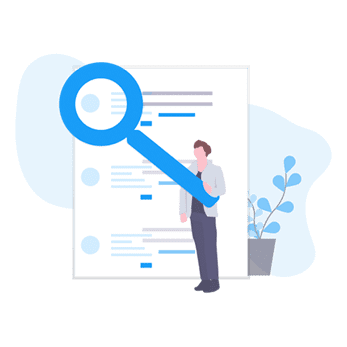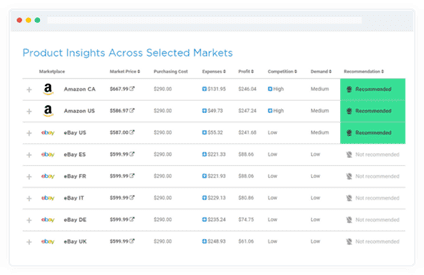 Best Seller Lists
With Algopix, you'll be given the 50 best sellers on Amazon, Walmart and eBay. If you're ever stuck for product ideas, one look at these lists could reveal your next top-selling product.
You'll also get the Algopix sales estimator, a valuable tool that can loosely predict the number of sales you'll get with a new product - before launch.
The Choice Is Yours
At the end of the day, eGrow can be a good option for Amazon-only sellers. But if you don't want any limits on the growth of your business, Algopix could be the better choice.
One last thing to mention is pricing. While Algopix is more expensive, it's by a very narrow margin. And given the power and usability that Algopix offers, it offers the better value for money.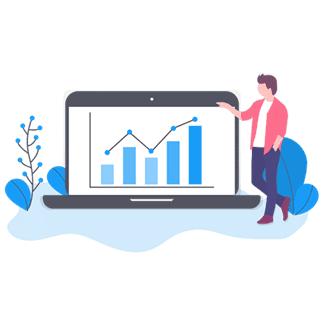 | | | |
| --- | --- | --- |
| Features | | |
| Pricing and Demand Overview | | |
| Bulk Analysis | | |
| Amazon Insights | | |
| eBay Insights | | |
| Walmart Insights | | |
| Recommendations for potentially profitable products | | |
| Marketplace actual fees | | |
| Accurate shipping fees | | |
| Tax liability estimation | | |
| A wide benchmark of 16 different markets | | |
Our Reviews