1 Answers
It can be difficult to determine a particular product's demand level and overall sales. Most marketplaces do not show overall sales data. Many sellers rely on Google AdWords and other keyword research tools to provide an indication of demand level and trends, but those tools don't show you overall sales volume, a breakdown of fees, taxes and shipping costs. If you want to become a successful seller, you need to know more than just keywords.
Algopix offers sellers the ability to track a product's demand through its sales estimator and Google Adwords analyzer. The Google Adwords analysis shows suggested search phrases, the average number of searches per month, as well as average CPC and CPA.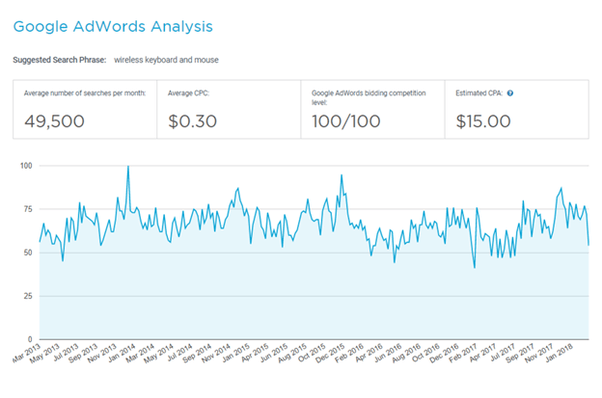 AdWords trends help identify products with seasonal demand and those which are increasing or decreasing in popularity, in turn enabling you to avoid stocking low demand items.

Still, sellers want to see the product's sales volume. Algopix sales estimator shows the estimated sales volume and revenues per month for the item(s) in question so sellers can really understand the size of the opportunity on their market of interest.

Nonetheless, demand and sales levels are only a small part of the equation that goes into determining whether a product presents a profitable sales opportunity or not. Algopix's comprehensive product research platform provides many other insights including selling expenses and competition levels across multiple marketplaces, including many international Amazon, eBay and Walmart marketplaces.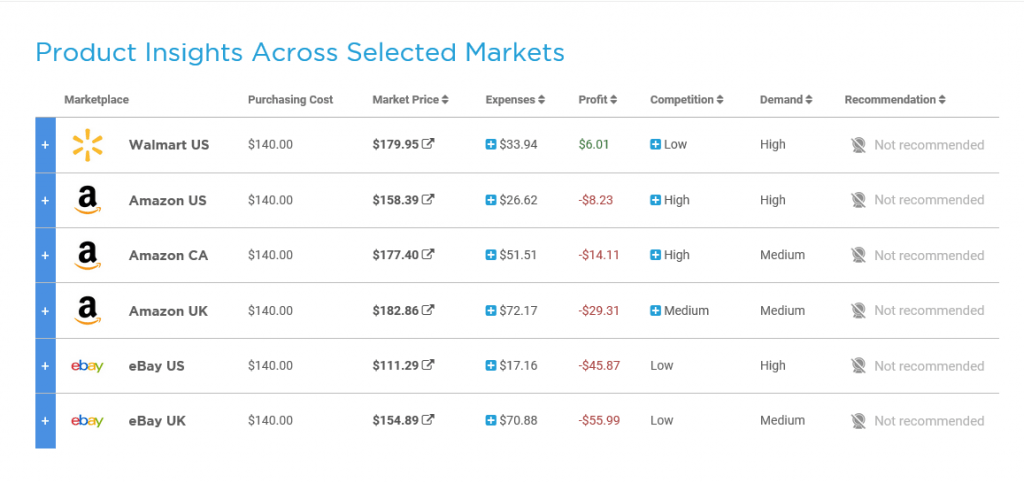 Doing data-based research is a critical element in any profitable seller's daily routine. The good news is that it can be quick and easy. Give yourself a leg up over the competition by giving Algopix a try today. Sign up for free.
Please login or Register to submit your answer