Why integrate

with Algopix API
1

Product Level


Data
Complete product information and description (including barcodes)

Price points across different channels

Sales volumes history statistics

Product market share analytics

Estimated shipping costs & expenses breakdown
2

Brand Level


Intelligence
Price protection: Indicate MAP / MSRP price violations

Extensive competitors analysis

Monitor your online presence

Close the Gap between Customers and your Brand

Straight-forward input and recommendations
3

Category Level


Insights
Explore new opportunities and find your next best sellers

Keyword research insights from Google

Uncover cross-channel competition

React to Trends Instantly

Data-driven business decisions
Algopix Benefits
Fast and Easy Research
Algopix is a comprehensive product research platform that provides you the data needed to make the most informed business decisions possible. By providing actionable product insights automatically, Algopix helps you save time, increase sales and reduce risks. To learn more about how to perform a product search using Algopix, click here.
Data-Driven Insights for eBay, Amazon & Walmart Sellers
Supporting 17 different marketplaces, Algopix provides actionable insights globally. With key data points like Product Identifiers, Recommended Market Price, Detailed Expenses Breakdown, Competition Analysis, Demand Level, Estimated Profit and Total Sales Estimation, you can make better decisions about what to buy and where to sell it. Using real-time data and advanced algorithms, Algopix provides a 'Recommended' or 'Not Recommended' indicator for each market to make the process as easy as possible.
Full Expenses Analysis
Algopix provides a detailed analysis of the expenses related to selling a product online, including shipping fees, marketplace fees, PayPal fees and taxes for each market of interest. Furthermore, you get a clear picture of your Logistics-Fees. Using this information, you can better understand the impact to your bottom line.
Competition Analysis
Algopix gives you a better perspective on the competitive landscape by offering key pieces of data like the total number of sellers offering the product, buy box price, FBA availability, category mapping and the product's rank in Amazon's catalog.
Sales Estimator
Algopix Sales Estimator uses numerous data points and proprietary transactional data to create estimates for the monthly sales volume (i.e., units sold) and gross merchandise volume (GMV) for any product on eBay, Amazon, and Walmart. This not only allows you to make more informed product-sourcing decisions, resulting in increased sales volume and less overstock, but also reduces your risk when expanding internationally. To find out more about Sales Estimator, click here.
Google AdWords Insights
Based on the products searched, Algopix Google AdWords Analysis provides a recommended search phrase, average cost-per-click, competition level and estimated cost-per-acquisition for the recommended phrase. With a better perspective of the AdWords landscape for each product, you can make more informed decisions about where to spend your marketing budget.
Bulk Analysis
Save time by analyzing up to 3,000 products at a time. Algopix Bulk Analysis gives you the ability to easily upload a price quote or any other product list to receive actionable insights spanning a large number of products. To find out more about Algopix Bulk Analysis, click here.
Products Discovery Tools
Search on Algopix with broad product keywords to receive a comprehensive overview of data-driven insights of relevant product listings, based on your entered search term. Algopix makes it easier than ever to browse market opportunities and scout niche products without requiring accurate product identifiers. Learn more here.
Algopix Listing Insights
Algopix is designed to be transparent and reliable, and we make it our priority to ensure our users are receiving the actual information they're seeking. With Algopix Insights, we provide certainty as to why and how Algopix gives its recommendations and data insights resulting from a product analysis. Learn more here.
API
Leave behind lengthy and tedious manual research tasks – utilize the Algopix API and real-time calculated data to scale up your business. Algopix's advanced algorithms orchestrate and gather valuable product data points across 17 global marketplaces to provide continuously updated insights into product analysis and to facilitate efficient and reliable product sourcing – at scale. Let Algopix assist you in crucial business activities with our cutting-edge technology. Learn more here.
---
Algopix by Numbers
0
Products Analyzed by Algopix
Product Research Tool Supported in 17 Marketplaces Worldwide
Our Customers Love Us
Algopix provides its users with great insight for product potential and pricing on the leading marketplaces. We're able to evaluate our products' strength and potential, and adjust pricing quotes on several marketplaces.
smarTrike
Gone are the days where I needed to use two separate platforms for eBay and Amazon market research. Algopix is by far the best tool I use. Its navigation is so easy and efficient and it took no time to double, then triple my sales.
EasyCarParts
I started selling on Amazon five months ago. The first four months? Rough. Deadstock and limited market data from the other platform I was using. Algopix literally kept me from throwing in the towel.
Amazon Merchant
Algopix pays for itself. This is an amazing resource. Every output is accurate!
eBay Merchant
Sample eBay, Amazon and Walmart Product Research Reports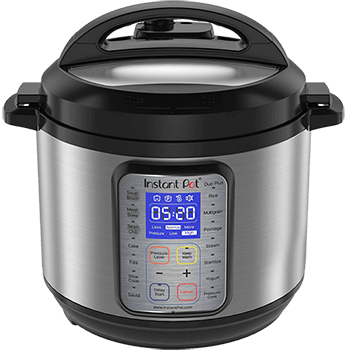 SEE REPORT
Recent Blog Posts
In the world of eCommerce, one of the key success factors is ranking high in search results. Studies have shown that people rarely go past the first page of search results – so if you're not on that...

Amazon is the biggest e-retailer in the world by far, with over 300 million active customer accounts and nearly 2 million small and medium-sized selling partners. If you are one of the many who are s...