1 Answers
To be an Amazon seller, there are a number of steps you must take properly for it to happen:
1. Register for an Amazon seller account: you will need to fill out all relevant details about your business/products you're selling, as well as read and Amazon's seller policies.
2. Select a seller category: Amazon individual seller, Amazon Pro seller (if you plan to sell over 40 items per month) or Amazon Vendor (if manufacture the items yourself). Be advised that some products require approval by Amazon before you can begin selling them.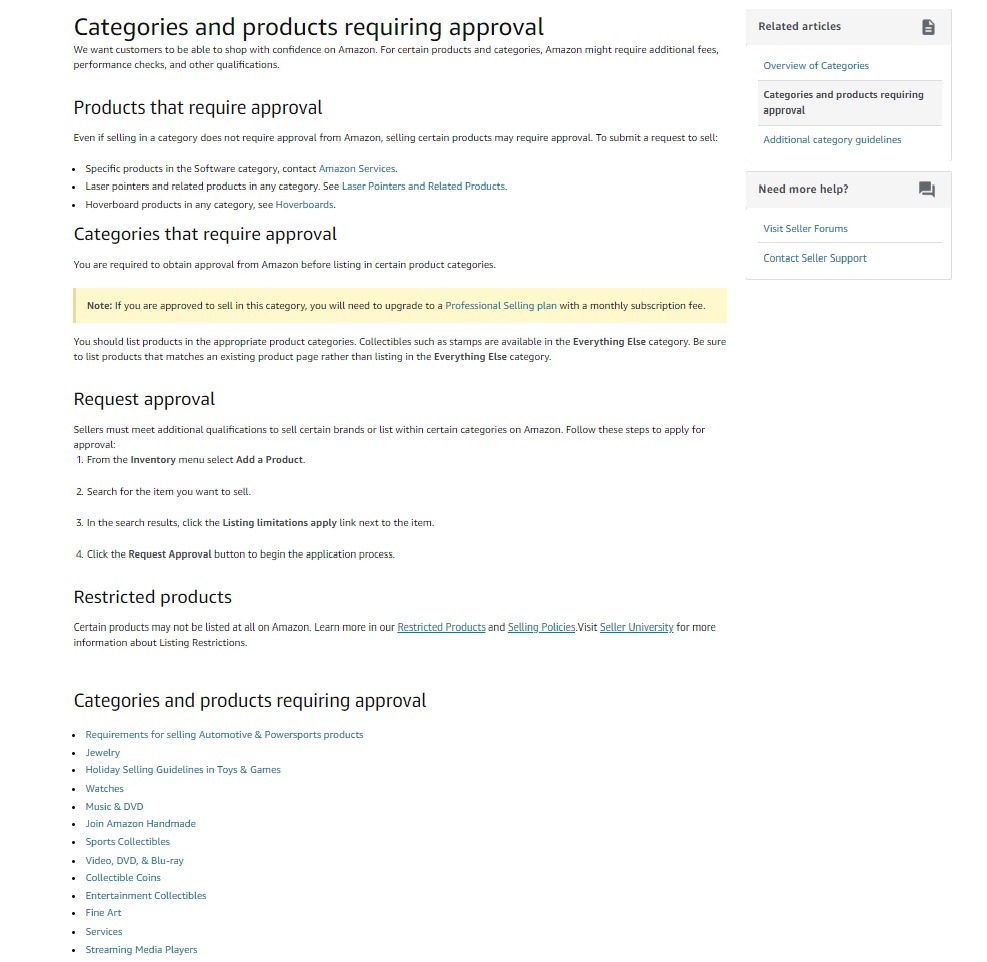 3. Establish your Amazon Seller account: fill out details such as legal name, business name, address, contact info, bank details, shipping details, etc.
4. Build Your Seller profile: This is where you provide info to your buyers under "About Seller," logo, return & policies, etc.
5. List your products: Once you've completed the previous steps, you're ready to list your products and start selling on Amazon marketplaces. If similar products to yours already exist (and the likelihood is that they do), you will have to do everything you can to differentiate yourself from the competition. This includes quality images, detailed product description and more. If your product type is new to Amazon, you'll need a pro account and add a few additional details before you can start selling.
6. Handle your inventory: the Seller Central is the place where you manage everything related to your account, including order status, inventory updating, performance and more.
7. Product fulfillment & shipment: Once you've placed your items for sale, and customers want to order your products, you need to ship it to them. You have 2 options: a) Fulfillment by Merchant (FBM) – in which you, as the seller, are responsible for packing, labeling and shipping the products to your customers; and b) Fulfillment by Amazon (FBA) – in which Amazon stores your products in their fulfillment centers and handles all the packing & shipping for you. Read up about them and decide which is better for you.
8. Receive payment for your products: congratulations! you've made it this far…so you deserve to be paid, no? before you enjoy your spoils, however, remember that Amazon deducts a number of fees, such as: monthly seller fees, referral fees, returns processing fees, stock removal fees, inventory placement fees, FBA export fees, pick & pack fees, and monthly storage inventory fees.
Please login or Register to submit your answer
Related Questions: