1 Answers
Every seller wants to figure out what products are best to sell online. It doesn't matter if you sell on Amazon, eBay, or Walmart, you have to learn what makes an item popular and likely to sell. That means you need to learn how to properly analyze products before sourcing them.
Here are a few things you shouldn't do:
Don't try and sell the most popular brands:

These products already have established sellers and it can be costly to try and dethrone them.

 
Sell low-profit margin items:

Mistakes happen in eCommerce. If you sell low-profit margin items, you run the risk of losing money when your customers ask to return something.

 
Sell extremely heavy and bulky items:

Shipping costs are based on the weight and size of an item. You also pay higher long-term storage fees on larger

FBA

items.
You have to conduct a lot of product research if you want to find the best products to sell online. But before you can do that, you have to understand what to look for in a product. Here are the most important factors to consider:
The average selling price

Applicable expenses like shipping, taxes, and fees

Product demand and competition

The quality of your competition

How many units are sold on average

The ability to sell the product on multiple marketplaces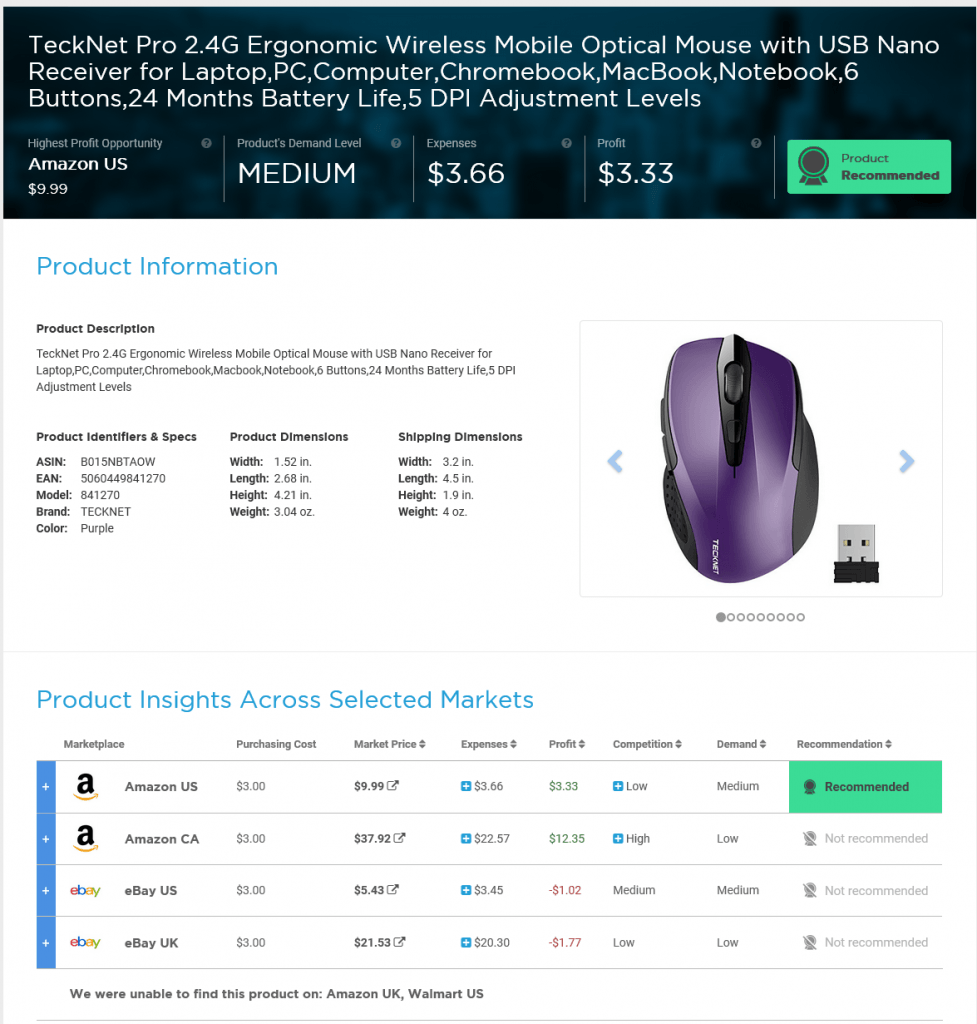 Algopix is a product research platform that can analyze Amazon, eBay, and Walmart. It's capable of helping you determine every single one of the KPIs mentioned above. With so much competition online, you need to be able to quickly decide which items are worth your time.
What should you look for in a product?
High-profit margin products

are always best. They provide you with cushion room should your customers require returns.
Products being sold by unestablished sellers

are easier to compete with for the Buy Box. Established sellers always have an advantage over newer sellers, so it's recommended you try and find products that you can compete for.
Multifunctional products

tend to have higher demand as more people need them.
White label products

are great for building a brand. If you already have an established brand in one niche, you may be able to attach it to other products.
Trendy products with staying power

offer a lot of profit potential if you are able to take advantage of the momentum.
With Algopix, you can easily identify profitable products to sell online. Sign up for your free trial today, it's free to get started.
Please login or Register to submit your answer