1 Answers
Amazon seller analytics tools are platforms that you can use to analyze products. There are many aspects to being successful on Amazon, eBay, and Walmart, and sellers need sophisticated tools to help them make smart decisions. Whether you need a specialized tool like an Amazon fee calculator, or something broader like a keyword research tool, seller analytics tools exist for every purpose.
Before you sign up for several tools at once, you should look for a single tool that can help you manage most of your research needs, enable you to be highly efficient, and provide results in a clear format that is easy to understand. As a seller, you'll want tools that can help you determine:
Ideal selling price

Shipping costs and taxes

Profit margins

Number of competitors

Consumer demand

Marketplace viability
Taking the effort to manually compile all this information from every marketplace is too time-consuming, so Algopix has been developed to do it all automatically. With sales data from the big marketplaces - Amazon, eBay, and Walmart - this tool shows you all the details of any specific product you might consider selling. It also comes with a bulk analysis feature that allows sellers to analyze batches of 200 items at once by uploading your product lists in a CSV or Excel sheet format.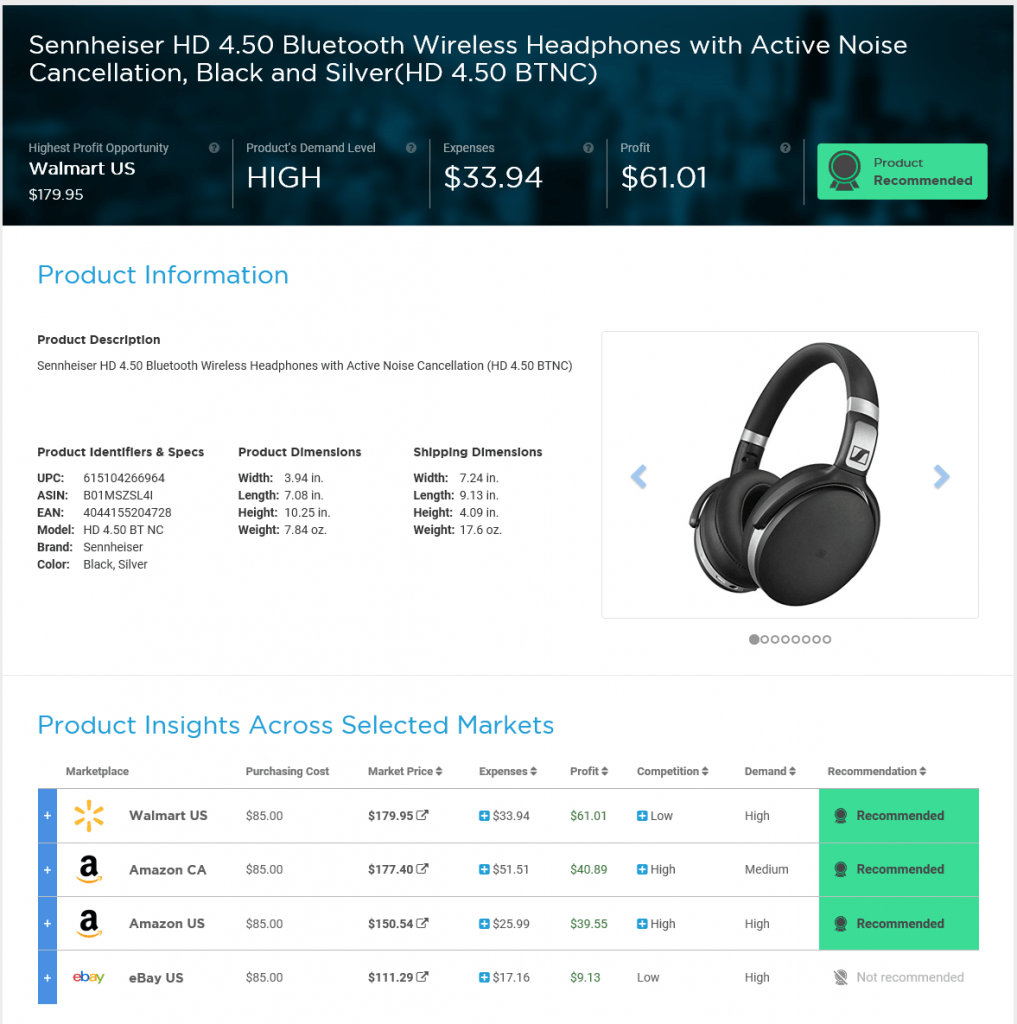 In this example, we analyzed a pair of headphones and can see there are good opportunities to earn a profit by selling them in three different markets.
In addition to pricing, the platform also includes Google Adwords analysis for relevant search keywords and their associated CPC, number of monthly searches, and CPA.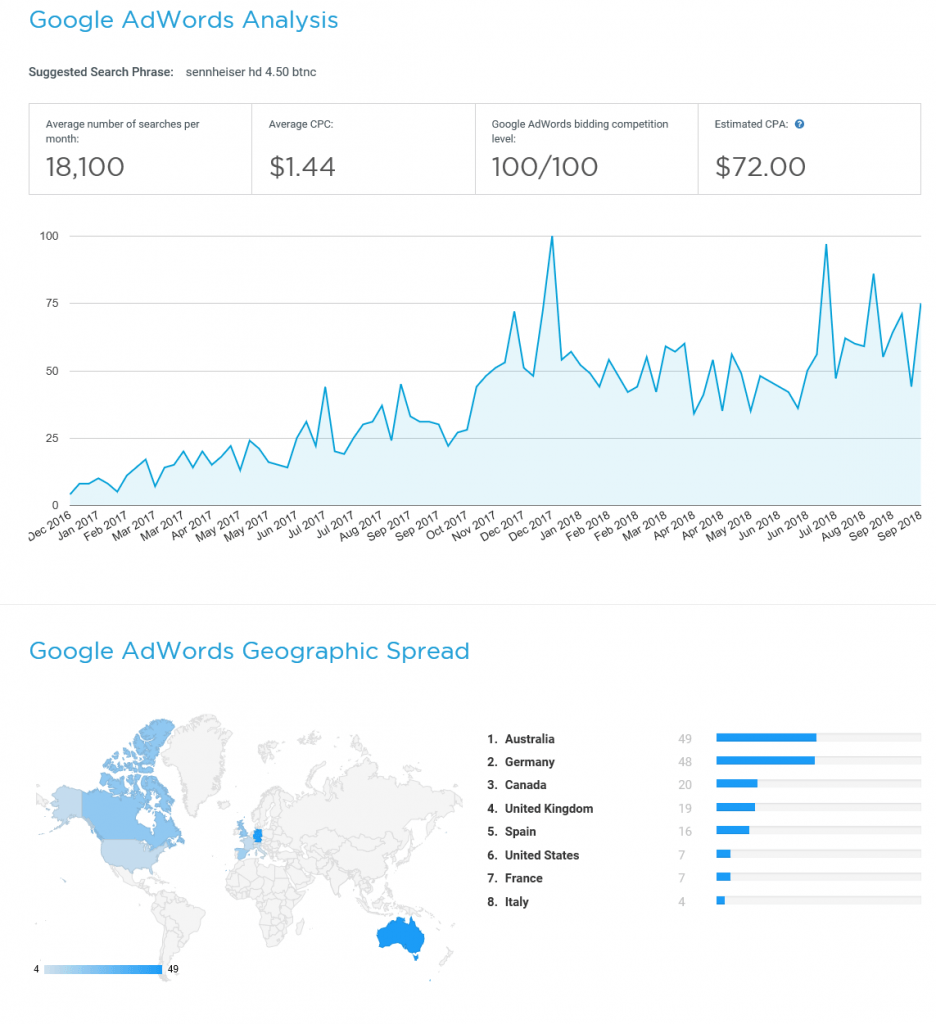 Seller analytics are an important part of selling on Amazon. By providing a comprehensive range of functionality, Algopix provides sellers with a great deal of insights that help them make better business decisions every step of the way.
Sign up for your account today, it's free to get started.
Please login or Register to submit your answer