1 Answers
There are over 800 million items being sold on eBay US. That's a lot of items to compete with. As a seller, you need to be able to determine which keywords are relevant to your products. It isn't enough to list generic keywords, you have to find the right ones that will resonate with customers looking for your products.
One method you can use for keyword ideas is the basic eBay search bar. Try typing your search terms in the bar and see what related keywords it recommends. Take the keywords you gather using this method to develop a list of potential long-tail keywords. These will help you optimize your eBay listing itself, but you also want to drive traffic to your listing from external sites, such as Google search or social platforms.
Algopix makes it easy for you to analyze keywords thanks to its
Google Adwords analysis
feature. Not only can you track popular keywords for products sold on eBay, Amazon, and Walmart, it also provides you with recommended search phrases for your products along with performance metrics like searches per month, average
cost-per-click
, and cost-per-acquisition.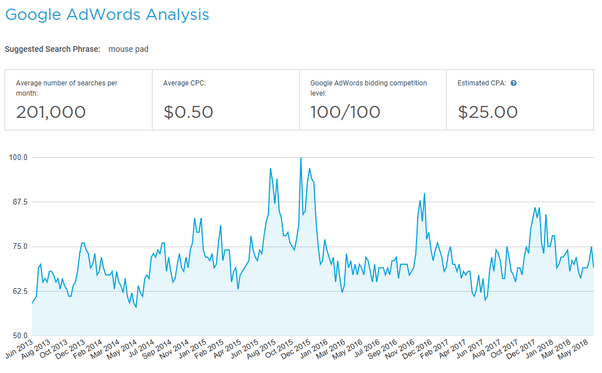 The tool even offers a geographic breakdown of keyword popularity so you can gauge demand and seasonality in various international eBay or other markets where you may want to consider selling your products.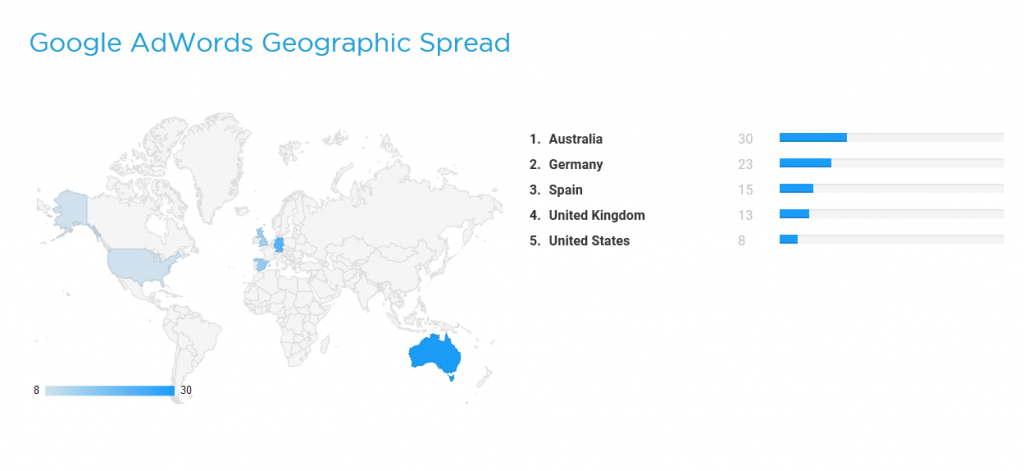 In addition to keyword research, Algopix's comprehensive product research platform provides a wealth of information to help you become a
successful eBay seller
by providing insights about what to sell and where to sell it. Need help with your eBay keyword research and more? Try Algopix out today – it's
free to get started
.
Please login or Register to submit your answer