1 Answers
Selling on Amazon FBA can be profitable in Europe because FBA lets you provide free shipping and a greater opportunity to win the Buy Box. Just like with any eCommerce store, the main key is knowing what to sell and where to sell it so you can become a profitable and successful seller.
This is where Algopix product market research platform for Amazon can really make a difference. What makes Algopix so versatile is that it analyzes information from 8 Amazon local marketplaces, including 5 in Europe. Whether you're selling to Germany, Italy, the UK, or otherwise, you can get Algopix's thorough product analysis for the marketplace of your choosing.
A user starts his search by entering a product name or identifier followed by the purchase price, product condition, shipping method and shipping origin, and finally the national markets of interest. Since with fulfillment by FBA (or MCF) costs are directly related to the local country, Algopix lets you compare results across the other channels that it analyzes in that country. In this example, Algopix provides the information for both Amazon and eBay's local German marketplaces.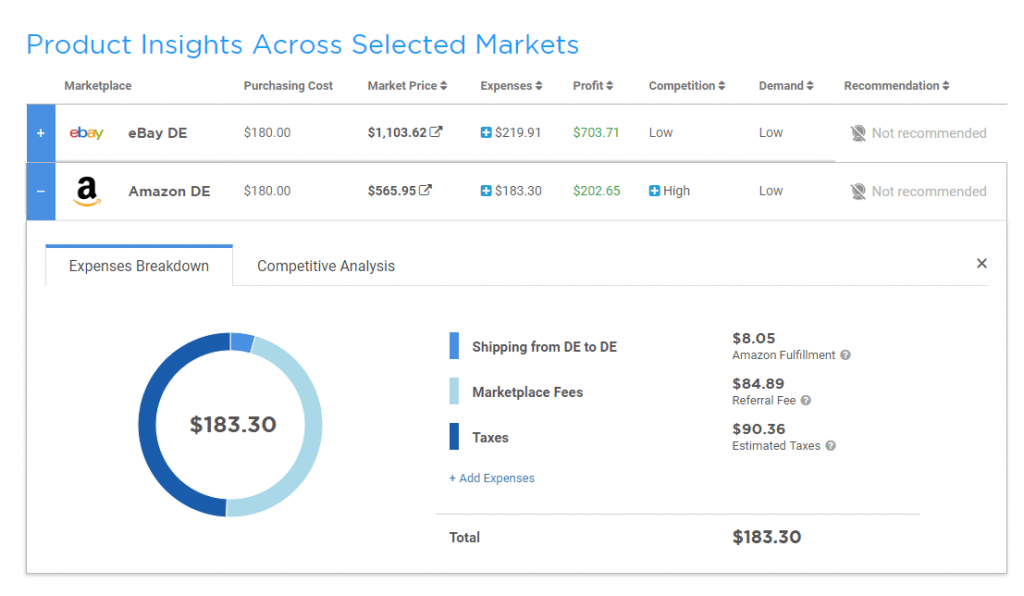 However, by choosing Carriers as your fulfillment option, you can also get a very good idea of how the product compares in the other European Amazon markets in a single click.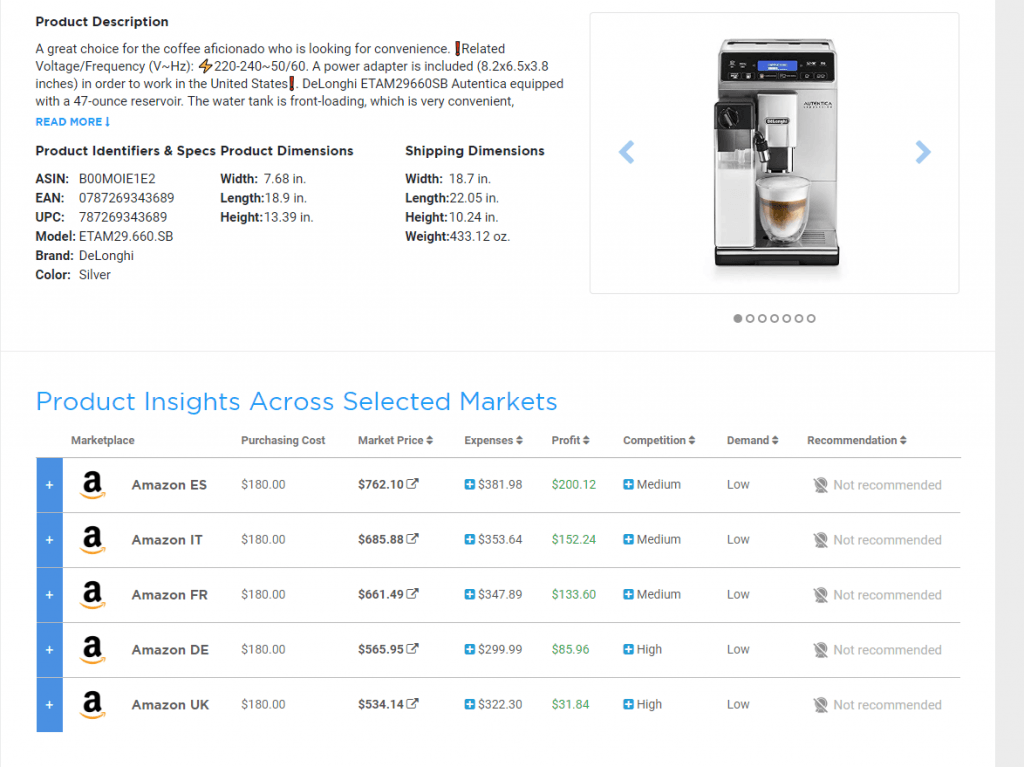 Please login or Register to submit your answer