A Product eCommerce Sellers Love!
Algopix provides crucial data and recommendations that eCommerce sellers need to increase their profitability and avoid dead stock. It's a cutting-edge platform that can benefit over 15 million eCommerce users worldwide, and you can start earning money from it...today!
Easy to Sign Up

It's easy to get started with the Algopix affiliate program, so you can start earning money right away!

Full Marketing Kit

Forget creating your own marketing materials. Algopix will supply you with banner ads, landing pages, ebooks, and more.

Sales Support

You're never alone in our affiliate program. The Algopix team is there to support and guide you through it all.
Get Paid for Every Customer

There are no limits. Drive as much traffic as you can. Get paid each time a referral subscribes to a paid plan.

Large $$$ Opportunity

Large eCommerce sellers and platforms are also interested in integrating with our API. Sign up some of these big fish and you're in for big cash!

Intuitive Dashboard

Launch and manage your campaigns from your Dashboard. Track your traffic, view detailed statistics, customize reports, check your payments and more.
Hear it from our Affiliates already earning with us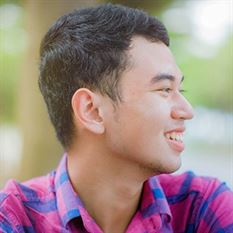 Jeff Rodgers


I've started using Algopix long before I even started my blog. Then I found there was a community of people just like me: people who want to succeed in e-commerce, but don't know how. Then I started talking to them. More and more every day. Finally, my blog became rather popular! I've been sharing my experiences with Algopix and recommending it to everyone I knew since the very beginning. When they launched their affiliate program, I knew I'd be a good candidate.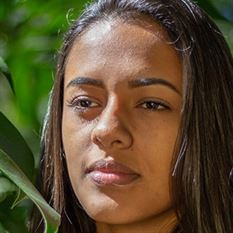 Nikkie Dordevic


Working in e-commerce is my passion. I've been teaching people all the tricks I know for quite a while now. When I discovered Algopix, I instantly fell in love with it! Obviously, I had to share the love with my audience. Becoming Algopix's affiliate was one of the best decisions for me. I feel like we grow together!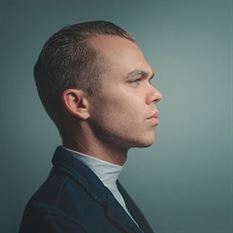 Mike Bugai


Being Algopix's affiliate and telling people about all the things I love about this company is one of the most enjoyable parts of my day. I've been around for a while. I've seen them grow: redesign their website, add new tools, perfect them, change pricing plans. What I especially appreciate is that they always listen. They listened to me when I was only a free user, they implemented my ideas when I was a paying customer, now they take my advice as an affiliate.
Ready to get started? We are too.

Most applicants are approved within 24 hours




1
Apply
Our team will be in touch with you almost immediately!
2
Create Your Link
Our interface is very user-friendly, it is easy to monitor your own progress and stay on top of your game!
3
Earn Money From Referrals
Just do what you do best, we'll get you any promotional materials that you'll need.
Apply For Our Affiliate Program
eCommerce sellers love Algopix because it works
eCommerce sellers spend a great deal of time and effort trying to find profitable products to sell in the eCommerce stores. Algopix's online product research platform helps sellers solve this challenge by aggregating and analyzing data from 16 international Amazon, eBay, and Walmart marketplaces, as well as other relevant sources. With Algopix's analysis at their disposal, sellers have the necessary information they need to make smart, data-driven decisions about what to buy and where to sell.

Sellers can simply plug in any product name or identifier, along with their cost, and within seconds access to all the critical info they need for their marketplaces of interest. In addition to the top-level recommendations, sellers can see all the relevant data they need, including:


Detailed product descriptions, attributes, and images
All available product identifiers
Selling prices, sales volume estimation and sales-related costs per marketplace
Profit Calculator
Competitor analysis


Sellers can analyze products individually, upload price lists and analyze hundreds of products at once, or connect with our API to integrate our data directly into their systems.

Whatever method they choose, Algopix provides the data to help eCommerce sellers sell more and profit more.
Become an Algopix affiliate today