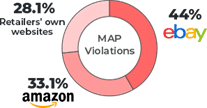 ...eBay is the marketplace with the highest percentage of MAP violations (44.0%), followed by Amazon (33.1%), and retailers' own websites (28.1%).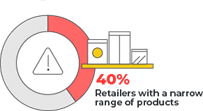 …40% of retailers with a narrow range of products violate MAP on all products they offer.

...retailers that charge for shipping frequently violate MAP.

...unauthorized retailers are the #1 MAP violators.
Protect Your Brand and Profit Margins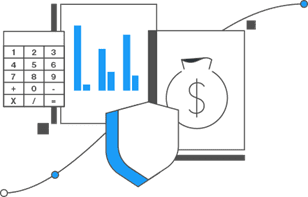 Monitoring minimum advertised price (MAP) pricing policies is a complex and time-consuming task. This makes it costly and often impossible for brands and manufacturers with vast networks of distributors and resellers to enforce their MAP policies. Violations of your MAP policies can harm your brand and reputation, reduce your sales, and lower your margins.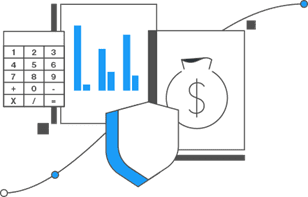 Intuitive and Low-Cost Map Monitoring
Stop resellers from violating MAP pricing policies by monitoring real-time market prices for your line of products – across a total of 17 eBay, Amazon, and Walmart marketplaces worldwide!
Straight-forward input

Simply provide a product identifier (EAN, UPC or ASIN) or item keyword.

Access real-time market prices

Receive up-to-date price points for your products to pinpoint which sellers violate your MAP pricing policies.

Monitor compliance across major marketplaces

Check product prices for across a wide range of important markets – eBay, Amazon, and Walmart are supported in eight countries!

Cost-effective and time-saving

Algopix provides pricing information in a matter of seconds, saving you valuable time and reducing your costs.

Bulk-processing and API access

Market prices can be retrieved in bulk for up to 3,000 products at a time. Alternatively, we provide access to our API for seamless and easy integration of our data into your system of choice.