Time is money. We all know that. And when you're an eCommerce seller, it's even more so. Every moment, sellers all over the world, on international marketplaces such as Amazon or eBay, are constantly adjusting their prices – an action widely known as "repricing." For Amazon sellers, repricing is something that can help "win" the all-important Buy Box.


Why is repricing software important?

Repricing software tools can save eCommerce sellers such as yourself a lot of valuable time. Instead of adjusting prices manually (which can be fraught with errors, if you miss a digit here or there), the repricing tool gets the job done for you automatically. It goes without saying that if you have a small number of products to sell, and you can do the repricing manually, you would not need a repricing software tool.

Important Factors in Choosing a Repricing Software Tool: There are several vital factors to consider when deciding on which type of repricer tool to get, including:

In which, or how many, marketplaces do they support
Are they multichannel compatible
How much will be the ongoing costs
What is the frequency of the repricing
How much control/flexibility does the repricer tool offer, or how much control does the seller need
What additional tools, if any, does the seller need from the software
Top repricing software tools for eCommerce sellers for 2020: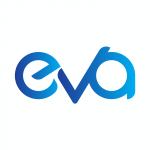 Eva.guru
Eva.guru provides an autonomous pricing solution that doesn't require Amazon Seller to customize pricing, defining rules, or picking up an algorithm. Eva.guru is self-configured based on seller, product category, and competitor data. Sellers can enjoy data-driven dynamic pricing which takes place every 80 seconds and covers price matching, pricing up, and avoids price gouging. The pricing of the software is very attractive and starts at $9. It's a pay as you grow model and Eva.guru crew helps you to grow your business faster by focusing on profits. It's available at all Amazon Marketplaces.




https://www.repricerexpress.com/
Repricer Express
Repricer Express provides sellers on Amazon and eBay with a repricing solution that allows them to customize pricing for their products, by setting their own rules and a minimum and maximum price for each listing. Sellers can create as many rules as they like and apply them to single products or groups of products across eight different Amazon marketplaces. All of the factors necessary to ensure selling at a profit are taken into account in the continuous repricing process, including shipping charges, international currency conversion rates, and much more.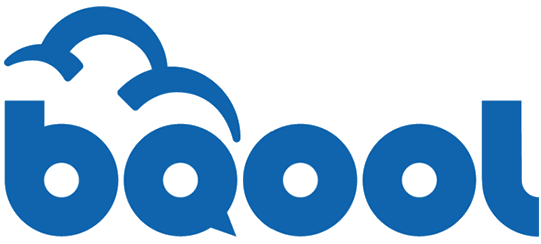 BQOOL
With features such as dynamic repricing, competitive research, review and feedback management. This is a repricing tool which updates prices multiple times per hour and fields competitor prices changes in real-time. BQOOL features dynamic repricing, competitor research, feedback and reviews management or discovering the most profitable products to sell.
BQOOL repricing tool, Accelerated Repricing Plus, is available for repricing on Amazon Amazon US, CA, UK, DE, FR, IT, ES, JP, and MX. The BQOOL repricing tool allows sellers to design their own repricing "game plan" by deciding against which competitors to pit their repricing, based on factors such as ratings, item status, condition and more. BQOOL's repricing takes place every 15 minutes (with the exception of the highest-cost plan, which does so every 5 minutes).






Street Pricer
StreetPricer is an eBay repricer, designed by former sellers. It provides sellers with the flexibility to customize and optimize their pricing strategy as they see fit, and integrates seamlessly, in addition to eBay, with other eCommerce platforms such as Magento, Shopify, ChannelAdvisor and others. With customers in over 18 countries, StreetPricer supports multiple currencies and offers cutting edge technologies such as StreetPrice radar and AI algorithms to search competitors' listings and extract valuable data such as SKUs, item condition, location, product code and more. StreetPricer supports multiple eBay accounts and all eBay websites, and is multi-zone aware.






https://www.sellerdynamics.com/
Seller Dynamics
Seller Dynamics presents itself as a comprehensive, multi-channel eCommerce management system, with a wealth of sophisticated tools for a wide variety of purposes: Amazon & eBay repricing, Amazon & eBay listing tools, fulfillment and process order tools, marketplace migration & management, Amazon product listing optimization, seller advice and much more. Its services are cloud-based, designed for eCommerce and online sellers with long-term goals to sell on global marketplaces while trying to minimize manual work. In addition, Seller Dynamics provides integration with popular platforms such as Magento and Shopify, as well as designing rules to win the coveted Buy Box.






https://www.sellerrepublic.com/
Seller Republic
Seller Republic uses cutting-edge technology to create a secure platform for repricing. Stressing reliability and stability, Seller Republic offers a plethora of features and options for sellers interested in Amazon repricing, and states as, among its advantages, its application will not allow repricing below or above quotes stated by the seller. An easy-to-use repricer tool for Amazon & eBay sellers, offering many features and options, such as service in multiple marketplaces, uninterrupted repricing, advanced repricing rules, instant predictive search, dashboard analytics and much more. Seller Republic offers 4 distinct plans with a 14-day free trial.






https://sellerengine.com/repricer/
Sellery
Sellery is an automated pricing & inventory management tool for Amazon sellers. It offers real-time, speedy repricing software to stay ahead of the competition, customizable intelligent strategies, competition for the Buy Box, private label solutions, and support & advice from Amazon experts, as well as listing products in global marketplaces, simultaneously. The company offers additional services for Amazon sellers, including FBA management, advanced filtering and, most importantly, mobile-friendly.






Informed.co

Informed.co is a multi-channel software package that provides sellers with a repricing tool with advanced algorithms allowing Amazon sellers the opportunity to win the Buy Box. Users can mark which sellers they want to compete against and set their own repricing rule to match, beat, or price above the competition. An advantage with informed.co is that users can exclude some listings from repricing by not setting a minimum price for them. There are three different plans that are priced according to the number of active listings: a basic plan for Amazon & eBay sellers who have up to 250 listings; there is no customization option and you can use only pre-configured rules-based repricing strategies. There is also a premium plan for Amazon, eBay, and Walmart sellers, accommodating up to 5,000 listings and algorithmic repricing, pre-configured and custom strategies. Finally, there is an Enterprise Plan, for sellers with as many as 10,000 listings, is custom-priced. It offers features similar to the Premium plan but reprices an unlimited number of marketplaces.






ChannelMax
Offers sellers comprehensive repricing tools for sellers on Amazon marketplaces in the US, CA, UK, DE, FR, ES, IT, JP, CN, and IN. The software provides multichannel inventory management tools, auto-convert listings from other, non-Amazon platforms (such as eBay) to Amazon FBA, manage the sellers' shipping and more. ChannelMax also provides a calculator to assist sellers in determining their minimum selling price based on all the usual cost factors plus the seller's desired profit margin. Only listings for which a minimum price has been set will be repriced automatically. ChannelMax also provides sellers a detailed, explanation of how its repricer works, complete with illustrations and screenshots, which can be extremely useful for novices.





Repriceit
Designed by former Amazon sellers, RepriceIt allows sellers to reprice their entire inventory simply and efficiently. Its cloud-based solution comes at an affordable price and allows sellers to stay competitive, even with larger sellers. Using Repriceit, sellers can create up to 10 repricing schedule, according to specific dates. It offers a free 30-day trial, followed by several subscription options ranging from 1 to 100,000 items. In addition, RepriceIt offers a tool designed to approximate the intuitive decision-making employed by sellers in repricing their own listings. Sellers set their own rules to reflect their own repricing strategies. Sellers can establish up to ten automated repricing schedules and specify whether they should run every day or only on specific days. RepriceIt can reprice a seller's inventory at about 500 listings per minute or 30,000 per hour.


When it comes to product analysis and research, it's always good to be prepared in advance, as much as possible, to save you time much later when you're "in the thick of things." That's why Algopix provides sellers with a robust platform to research marketplaces, analyze competitors and extract vital sourcing and selling insights to help get their selling to a fast and positive start in the market with the most potential to succeed.