The use of third-party software tools to automate time-consuming, but necessary tasks is widely seen as an essential factor for ensuring selling success among Amazon merchants.
Once more, software tools are exceptionally useful for Amazon Sellers when it comes to gathering and orchestrating feedback & reviews on Amazon.
It's not news that a vast majority of Amazon Sellers still have to deal with low counts of feedback and reviews from happy customers. On the other hand, unsatisfied customers who had a negative experience when purchasing a product will most certainly leave negative feedback and reviews for the Amazon Seller.
Luckily, there are some great Amazon Seller Feedback Tools out there that can both help boost your Feedback and Review counts as well as successfully manage and resolve concerns from unhappy customers.
We've gathered, what we believe are the Top Amazon Seller Feedback Software Tools for 2019, for you to review and take advantage of.
Why Amazon Review Software is Important for Sellers?
Amazon review software is important for sellers for several reasons. Customer reviews are critical to selling on Amazon, and having a high number of positive reviews can help you increase your product ratings and drive more sales. However, managing reviews can be a time-consuming task, especially if you have a high volume of sales. Review management software can help you automate and streamline the process of managing reviews, allowing you to focus on other aspects of your business. 
Benefits of Using Amazon Seller Feedback Tools
Using Amazon seller feedback tools can offer several benefits to sellers on the platform. Here are a few of the key benefits:
Streamlined Feedback Management
One of the primary benefits of using a seller feedback tool is that it can help you streamline your feedback management process. By consolidating all your reviews in one place, you can quickly respond to negative reviews and address customer concerns.
Increased Seller Ratings
Amazon seller feedback tools can help you increase your seller ratings by prompting satisfied customers to leave positive reviews. Many tools have an automated email system that sends follow-up emails to customers after they make a purchase, asking them to leave a review.
Analytics and Insights
Feedback tools can provide valuable analytics and insights into customer feedback, allowing you to identify trends and patterns in your reviews. This can help you make informed decisions about your product offerings and improve the overall customer experience.
Competitive Edge
By using a seller feedback tool, you can stay ahead of the competition by monitoring customer feedback and making improvements to your products and services. This can help you stand out from other sellers on the platform and attract more customers.
Improved Customer Satisfaction
Using a seller feedback tool can help you improve overall customer satisfaction by addressing concerns and responding to negative reviews. By improving your customer service and addressing customer concerns, you can build a loyal customer base and increase your sales over time.
Choosing the Right Amazon Review Tool
When it comes to choosing the right Amazon review tool, there are several factors to consider. Here are a few key things to keep in mind:
Price: Review tools come at different price points, and it's important to choose a tool that fits your budget.
Features: Different review tools offer different features, such as automated email follow-ups, centralized dashboards, and keyword analysis. Consider the features that are most important to your business and choose a tool that offers those features.
Automation: Review tools can automate many tasks, such as requesting reviews, responding to negative feedback, and tracking review analytics. Choose a tool that offers the level of automation that fits your needs.
Analytics: Review tools can provide valuable insights into customer feedback, such as review sentiment, keyword analysis, and product ratings. Choose a tool that provides the analytics that are most important to your business.
User Interface: Finally, it's important to choose a review tool with a user-friendly interface. You want a tool that is easy to use and navigate, and that allows you to access the information you need quickly and easily.
By considering these factors, you can choose the Amazon review tool that is best suited to your business needs and budget.
Our List of the Top Amazon Feedback & Review Tools for 2023
Feedback Genius
Feedback Genius offers an excellent tool for customer communication that assists Amazon sellers with feedback management, product reviews, and reputation management. The tool helps to solicit feedback or product reviews automatically, monitor negative feedback, and enhances conversations with customers. Feedback Genius offers a free 30-day trial on their website.
Sellics
Sellics is an all-in-one tool for Amazon sellers and vendors (Sellics Seller Edition and Vendor Edition). Both editions feature review management. The Seller Edition also features profit calculation and business analytics, Amazon PPC management and automation, Amazon ranking optimization incl. Keyword ranking tracker, inventory management, competitor monitoring, and product research. The Sellics review management tool notifies you via email about new customer reviews and allows you to react instantly to negative ones. The tool also provides a review management system that enables Sellers to sort reviews by star rating (and by their impact on your overall star rating) which helps to prioritize responses accordingly.

xSellco
xSellco feedback review allows online retailers to automate feedback requests on Amazon, eBay, and more. Adhere to marketplace criteria while tailoring feedback requests to target orders by SKU, or product type, for example. With xSellco Feedback, online retailers can increase their seller rating, rank higher, and sell more as a trusted brand.

Feedback Whiz
FeedbackWhiz helps Amazon sellers monitor, manage, and automate emails, product reviews, orders, and feedback. Build professional email templates with gifs, emojis, buttons and attachments; A/B test subject lines and view open rate analytics; Send or exclude emails based on triggers such as refunds, shipment, delivery, feedback, and repeat buyers; Track and manage all product reviews; Receive instant notifications whenever a review is posted and monitor all product listings and get alerts when critical events such as hijackers, buy-box loss, and listing changes occur.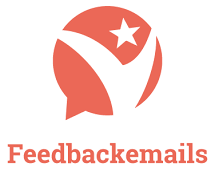 FeedbackEmails
FeedbackEmails is an Amazon Feedback & Review Tool that helps Amazon sellers to improve their reputation by enabling automated feedback requests. Features offered by the software include a built-in HTML editor to create customized email templates and a message scheduler. In addition, a dashboard shows the number of emails sent and your account orders over time.

ManageByStats
ManageByStats is a software suite built by Amazon sellers, specifically designed for Amazon sellers. The tool offers multiple seller tools that give insights to analytics and support managing customer relationships, feedback, reviews, and inventories. ManageByStats provides SELLERMAIL™, an advanced email autoresponder, as well as an advertising manager and keyword tracking tool – tools to help you optimize your listings and to help you find your next top-selling product. ManageByStats offers a free 14-day trial on their website.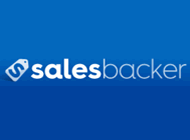 Salesbacker
Salesbacker is an email automation tool that helps to increase product reviews for Amazon sellers – and in doing so, increase a seller's feedback count. Salesbacker offers pre-built email campaigns, automatically monitors seller feedback and product reviews, and allows files attachments to any Email that is sent to an Amazon customer.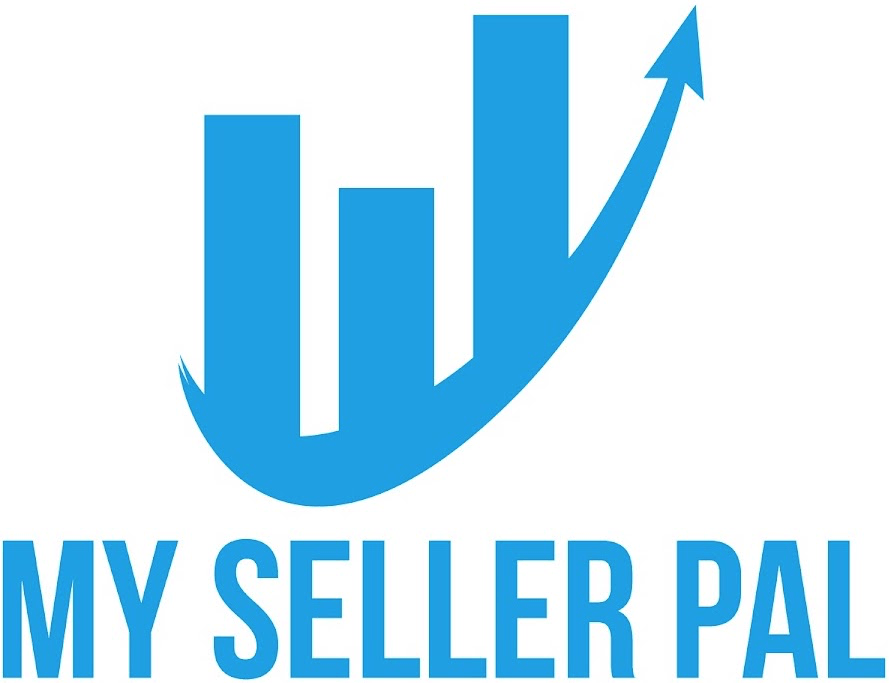 My Seller Pal
My Seller Pal automates Amazon review and feedback requests with their Amazon email autoresponder, optimizes Amazon Sponsored Products campaigns, reduces occurring advertising cost of sales as well as helps to promote a Seller's Amazon products on Facebook and Social Media with their turn-key landing pages and brand websites.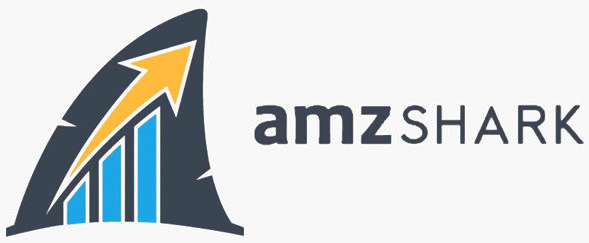 AMZShark
AMZshark offers multiple tools for Amazon Sellers, including Feedback Alerts which gives an overview of all customer feedback for a specific Amazon seller and automatically monitors your Seller Feedback with automated Email alerts. In addition, AMZshark features a Review Alerts tool that helps to track customers reviews for up to 1000 products at a time, both own products and competitor ones.
SageMailer
www.sagemailer.com
SageMailer is an Amazon feedback & review software that helps to increase sales by getting more organic reviews & feedback through automated Email campaigns. Moreover, SageMailer offers A/B testing, real-time Email alerts of customer feedback for unlimited ASINs and allows to integrate all Amazon Buyer-Seller messages, which facilitates to manage all customer submissions from one single place. SageMailer supports EU, America, Japan, Australia, Turkey & India Amazon seller centrals.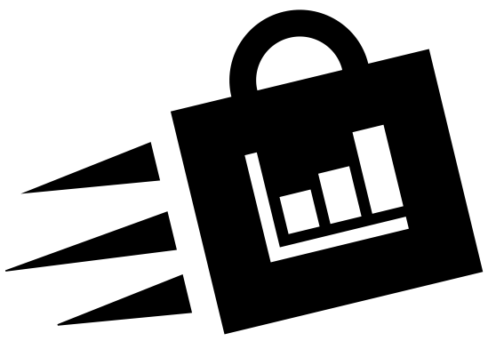 Seller Lift
Seller Lift offers a review & feedback management tool for Amazon sellers with automated messages to customers. The software automatically reaches out to new customers, schedules delivery windows, and offers customer segmentation. Moreover, Seller Lift enables mobile-friendly response mails, automated personalization of emails, and blacklist features.
ShippingEasy
ShippingEasy is a cloud-based online platform that – apart from facilitating cost-efficient and fast order shipping – provides powerful tools to optimize crucial after-sale customer marketing and seller feedback management activities: ShippingEasy offers unique templates for email marketing activities, enables sellers to keep their reputation positive and communication clear with automated Amazon feedback and review management features, and reveals actionable key metrics about marketing campaigns through an interactive dashboard. ShippingEasy offers reasonably priced plans and a free 30-day trial period of their platform.
We'd love to hear which tool works best for you. Review our list and leave us a comment below!
Happy Selling!
The Algopix Team