Multichannel marketing, for the uninitiated, is when sellers implement one strategy across a number of platforms, giving themselves the maximum opportunity to interact with potential customers. For eCommerce sellers, ore brick-and-mortar resellers making the transition online, it's imperative to find multichannel ecommerce solutions for their business. Whether it's an interactive ad, email, website, text message, promotion, brick-and-mortar location or even word of mouth, using multichannel listing tools provides the consumer with more flexibility, more choice to act when and where is most convenient to them, but no less important – vital data regarding their eCommerce operations. There are many platforms that can vie for the title of best multichannel listing software, or platform; however, each business or seller should decide which is the best multichannel listing platform for its own purposes.

So which multichannel platform is the right one for you? We've gathered what we believe are the top 10 multichannel software platforms, for your review,

Our List of the top 10 Multichannel Software Platforms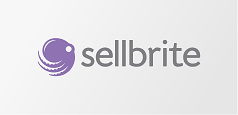 Sellbrite

Sellbrite was founded in 2008 by a pair of young entrepreneurs, who realized the future of eCommerce required a viable, intricate yet user-friendly solution for selling on multiple platforms. The result of their efforts is a multi-channel software, streamlined for user-friendly usage, that allows eCommerce sellers to list their products across multiple channels such as Amazon, eBay and Walmart simultaneously, controlling and synch inventories, automatically update listings, ship multi-channel orders and perform order processing, all from one centralized location. Sellbrite has recently been acquired by GoDaddy, the American publically traded Internet domain registration company, with over 18 million customers. With a simple, intuitive interface, Sellbrite provides a powerful multi-channel solution for sellers automate inventories across all the sales channels, to simplify listing, prevent overselling, and optimize fulfillment.
ChannelAdvisor

Located in Morrisville, North Carolina, ChannelAdvisor is a cloud-based, multichannel inventory management software service, aiming to help retailers and brands connect with customers, optimize operations and grow sales channels. Founded in 2001, today they are one of the largest multichannel software solutions, service over 2,000 customers around the world. Among its service highlights are order management tools, listing management, analytics, insights and more. ChannelAdvisor offers enterprise-level tools for medium to large businesses, chiefly multi-channel synching and intricate marketing and analysis tools on Amazon, eBay, Walmart, Google and many more, to maximize marketing capabilities, boost sales and enhance fulfillment along with marketing intelligence from all channels.
InkFrog

From a humble beginning in 1999 to over 200,000 users, InkFrog is a low-cost tool (price starts at $12 a month), to create and manage lists, synch inventories and market to users. Although its focus mainly on eBay, inkFrog offers integration with Amazon, BigCommerce, and Spotify, allowing non-eBay sellers to start selling on the platform with few bumps as possible. The biggest advantage of InkFrog is that it allows low-level sellers a convenient way to transfer listings from Amazon to eBay or Shopify using templates, to make sure that all the descriptions and other content are formatted properly for the other channels.
SellerActive

SellerActive is a multichannel management platform that enables eCommerce businesses to increase their product reach across multiple platforms. SellerActive was founded originally in 2011 to help e-Commerce businesses by offering comprehensive tools and services to simplify or automate online listing, processing, and shipping, which are crucial for sellers.
SellerActive features automated repricing to help sellers capture the Buy Box in an average of over 70% of the time, as well as product data mapping, FBA integration, multichannel order consolidation and more. SellerActive integrates seamlessly with Amazon, Walmart, and eBay. SellerActive sets itself apart from the competition with one-on-one customer service support and guidance of the software from scratch.
Solid Commerce
Solid Commerce provides integrated Software as a Service (SaaS) eCommerce operations platform combined with Marketplace Growth Advisors. With Solid Commerce, businesses can manage all their multiplatform inventories, create and manage product listings, complete orders and announce shipping info. Among the highlights of Solid Commerce are Simplified inventory management and dropshipping automation and scaling. Solid Commerce's inventory management software allows sellers to synchronize inventories in multiple channels and warehouses, reduce "out of stock" or overselling situations and get reports on products' performance. Additional features include vendor management, inventory history, stock updates, multiple warehouse support, automatic price updating, order fulfillment, and bulk quantity uploads, Solid Commerce competes well with features.
Zentail
Zentail is a rapidly-growing eCommerce automation solution designed for multichannel purposes. Zentail supports Employing a proprietary SMART system (Standard Marketplace Attribution Relation Technology) that automatically classify products according to categories, Zentail drastically reduces the time that businesses spend on listing and managing catalogs, while increases the accuracy of its multi-channel lists. Zentail also offers something called channel-based overrides (price change and shipping times according to the channel) as well as multichannel FBA automation. In addition, Zentail features a wide variety of sophisticated tools, such as multichannel product listing, catalog management, import/export tools to save time, generate reports or extract product data, price management, specialized business analytics for actionable data, product info, inventory and more.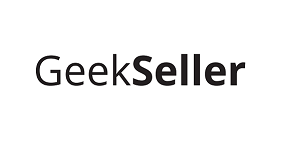 GeekSeller
is a US inventory automation company founded in 2015. It offers its multichannel listing and inventory tools for businesses on Jet, Walmart, eBay, Amazon, Shopify, BigCommerce, and a range of shipping and 3PL solutions, as well as integration with a wide range of channels. GeekSeller offers multichannel inventory synchronization, real-time inventory updates, order management, repricing, and order fulfillment tools. In addition, tools like listing status give sellers overview of their products across channels, order management from a single panel, omnichannel price management, and a data-focused analytics dashboard.


Sellware
Created in 2003, Sellware makes its case for simplifying multichannel marketing. According to the company, Sellware helps retailers integrate their sales channels across leading ecommerce platforms and marketplaces, simplify the listing process, centralizing order and inventory management, and eliminate the need for multiple admin panels. It provides product listings, cross-channel reporting and analytics, webshop integration, API integration, inventory management, and order fulfillment management. Sellware works with channels like Amazon, eBay, Shopify, Magento, Zen Cart, OSCommerce, and ShipStation.
CedCommerce

CedCommerce was established in 2010 with the goal of enabling brick-and-mortar store owners to make a smooth transition to the eCommerce world. It is an all-in-one platform aimed that enables retailers sell on various marketplaces, as well as also enabling small and medium sellers to move their product catalog to some of the largest eCommerce marketplaces of the world. CedCommerce has developed Jet Shopify Integration app used by hundreds of sellers in the US, and recently became the Official Channel Integration Partner of Walmart. The company offers all the products that make selling easier on e-commerce. CedCommerce's multi-channel solutions help business transfer data according to different marketplace guidelines: Sellers can choose to move sets of data or bulk import their listings. CedCommerce also helps rein overselling, allowing merchants to auto-accept orders and synchronize inventory counts across different marketplaces.


GoDataFeed
Founded in 2007, GoDataFeed was created to help online retailers achieve a higher rate of success. It streamlines the way retailers optimize, publish and manage products across a multitude of channels, allowing them to focus more on selling tasks and spend less time on extracting and analyzing product data. GoData works seamlessly with channels such as Amazon, eBay, BigCommerce, Walmart, Shopify, Google Shopping, and other marketplaces. GoDataFeed can synch all of your product data and SKUs into a single feed, which can then be shared to multiple marketplaces. GoDataFeed may be a viable solution for small-to-medium retailers. Unlike most of its competitors, however, GoDataFeed does not include real-time inventory management, which is something to consider.
Whatever your multichannel platform needs are, with Algopix you have the added benefits of in-depth product research and analysis that can provide you with vital data such as market demand, potential margins, competitor analysis, detailed expense analysis, and much more.