You post a listing, but it does not get any traffic. Your competitors seem to be successful when it comes to generating an audience and selling their items. So, why are you having trouble? The answer may not involve anything that is wrong with your items. Instead, you may not be properly optimizing your listings for eBay's search engine, Cassini.
Cassini is a powerful search engine, much like Google. eBay is regularly updating their search engine and algorithm in order to better serve their customers by showing relevant products. As an eBay seller, it is crucial to optimize your eBay listings, offer top-notch customer service, and drive traffic to your listings in order to rank higher in eBay search results.
Why should you pay attention to eBay SEO?
Visibility leads to sales, and it is as simple as that. If no one sees your listings, they will not convert. Most consumers do not go past the first page of search results on Google, and this behavior is common among other search engines, including Cassini. If your listings do not appear at the top of search results, you will not make any sales.
SEO, or search engine optimization, is the practice of enhancing your listings so they are favored by eBay's search engine. The entire goal of eBay's search engine is to match a customer's inquiry with relevant results. Keep reading for tips on making your listings relevant and attractive to Cassini broken into three important categories: optimizing listings, customer service, and driving traffic.
5 Tips to Optimize Your eBay Listings
Every aspect of your listing factors into your search engine rankings. Cassini analyzes the title, description, images, and more for every listing to determine what it is a good match for a customer inquiry. Below are five tips to optimize your eBay listings.
Optimize Your Listing Titles
The title is a crucial element for your eBay listing, and it is the best place to start optimizing your listings for eBay SEO. eBay allows for 80 characters in the title, and you should use as many of them as you can. Titles with 15 to 18 words tend to perform better, and longer titles outperform shorter titles.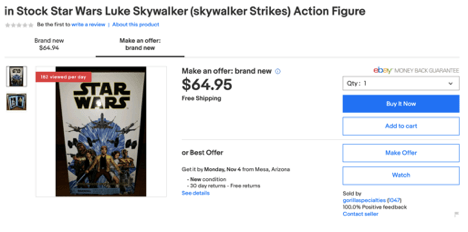 Avoid acronyms as much as possible because eBay buyers do not tend to use acronyms in their searches. You should include as many keywords in your title as possible in order to rank better in eBay searches. Titles with seven item specifics had the best results, but few sellers actually incorporate item specifics into their titles.
Write Original Description Copy
Do not copy and paste your descriptions from another listing. Not only is this a bad practice in general, it violates eBay's terms of service. All images and text must be original. Keep your copy short and use bullet points when possible. Try to answer all of the questions a buyer may have about your product in the description, so they are more likely to convert.
Use High-Quality Images
Like your description text, all images should be original. They should show off your product from every angle and be high-quality. When shopping online, people want to know exactly what they are getting for their money. Images are the most effective way to communicate the quality of your product.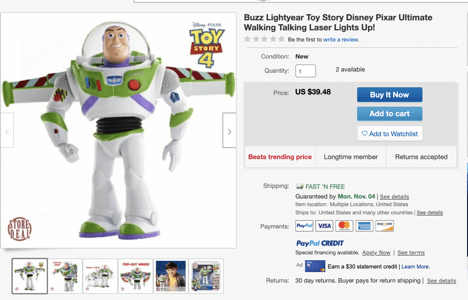 Set the Right Price
Price something too high and you turn customers away. Price something too low and people perceive it as cheap. Pricing your eBay listings is a difficult task that requires balance. First, you must know the price you need in order to make a profit. After that, you can decide whether to underprice your competition or overprice them.
If you choose to underprice your competition, try to reduce your price by about 10% and round to the nearest $0.99. For example, if your competitor is priced at $11.00, you can try to price your item at $9.99. You can also try to raise your prices slightly to make your listing stand out from the crowd and convey a higher level of quality.
Try Scarcity Tactics
People often want things more when they cannot have them. The demand for an item, as well as its price, can increase significantly if people believe that quantities are limited. This technique is not best for items that might be purchased in bulk or multiple quantities, however, for one-time purchases it can increase conversions.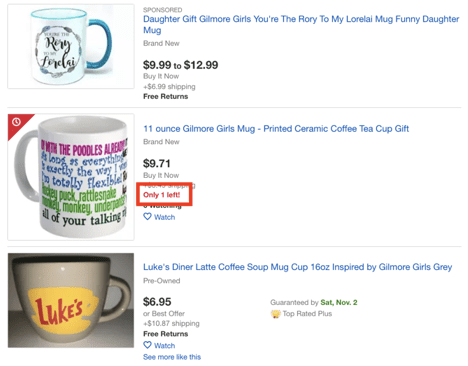 5 Tips for eBay Customer Service
Cassini gives preference to sellers with higher customer ratings and better feedback. Those sellers are more likely to provide a positive experience for their customers and keep customers coming back to eBay. Maintaining your seller rating is crucial to optimizing your eBay listings. Keep reading for five tips on providing excellent eBay customer service.
Stay Active
You do not have to be glued to your phone or computer, obsessively checking your eBay seller account. But it is important to stay active on the platform and check in on a regular basis. You want to answer any questions buyers have in a timely manner. Unanswered questions equal lost sales.
Offer Free Shipping
Buyers on eBay can filter results by listings that offer free shipping. Consumers today expect free shipping, and you can greatly improve your rankings by offering this service. Sellers that offer free shipping are often rewarded with more impressions on their listings and higher conversion rates.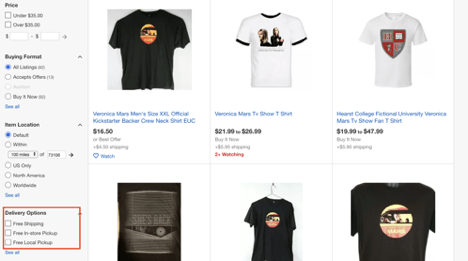 You do not have to eat the cost of shipping though. You can factor the price of shipping into your item cost and put the cost back on your customers. From time to time it may be beneficial to upgrade a repeat customer's order to overnight shipping for free without telling them. They will be impressed when their order arrives quickly, and they did not have to pay for the improved service.
Offer a Competitive Returns Policy
Shopping online makes people worried. There are plenty of con artists out there who offer low quality products and make people nervous to shop online without a forgiving return policy. In addition to your shipping policy, buyers can filter search results by whether or not returns are accepted.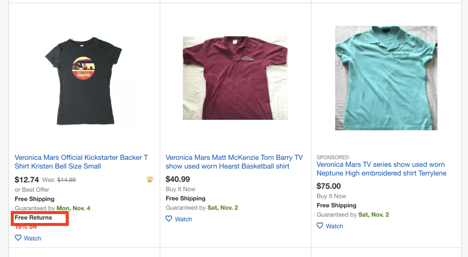 You have a couple of options for your eBay return policy. You can either offer a 30-day return policy or an unlimited returns policy. With 30-days, you can put customers at ease while protecting yourself from unfair returns later. However, an unlimited returns policy is often preferred by customers.
High Customer Ratings
Sellers with high customer satisfaction ratings are preferred by Cassini. Keeping your seller rating high is very important to your eBay SEO. Go above and beyond to serve your customers whenever possible. Follow through on all orders in a timely manner and be open to listening to customer complaints and making changes.
Be Accurate
Your descriptions and images should accurately represent the product that buyers will receive. When the expectation does not match reality, you will get poor feedback and more returns. If a product has a scratch, make sure to note it. Do not try to mislead buyers on the quality and condition of your listing items
5 Tips to Drive Traffic to Your eBay Listings
eBay loves it when you drive traffic to their site. By bringing in more views for your listings, you can get rewarded with higher rankings on eBay's search engine. There are several free and paid ways you can boost the traffic to your listings and improve your eBay SEO.
Have a Sale
Everyone loves a sale. Use eBay's Promotion Manager to set up a sale for a limited time and build up the hype for your listings. Offer a discount, provide a virtual coupon, offer free or discounted shipping, or lower the price for volume purchases. There are plenty of options when it comes to promotions on eBay, and all of them can help you boost traffic to your listings.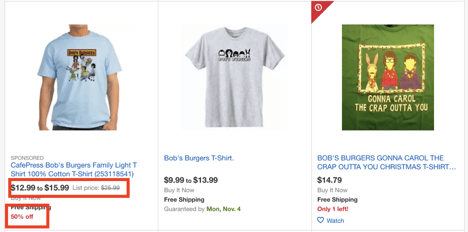 Promoted Listings
You can also pay for traffic on eBay, which eBay will reward. Set up promoted listings and pay a fee to increase the visibility of your listings. This is a great way for new sellers to get traction on their listings, and you only pay the promotion fee when your item sells.
Social Media
While you certainly can advertise your eBay listings on your own social media channels, consider setting up accounts for your eBay store. You can join buying and selling groups on Facebook or promote your new products on social media. Everyone that belongs to the group or follows your business account will receive the updates in their feed.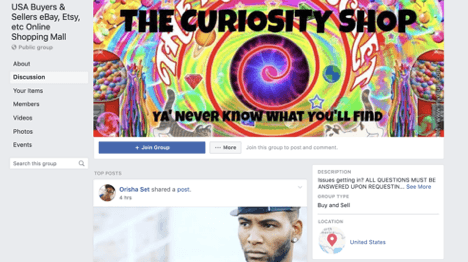 Third-party Ads
Social media ads and Google PPC ads are two more ways to drive traffic to your listings. You can create targeted ads to reach your audience and control the daily budget for your ads. These tools offer considerable insights into your ad performance and the audience that engages with your ads.
Keep Your eBay Listings Active
Stale listings won't get much traffic. Search engines, including eBay's Cassini, prefer fresh content that has been added or updated recently. Post a listing every day instead of posting them all at once. Then, you can go back and update older listings to keep them active. Just change a couple of words here and there or incorporate newer images to keep your listings fresh.
Conclusion
eBay's Cassini is still largely a mystery because eBay isn't likely to share their secrets anytime soon. However, there are some proven techniques to improve your eBay SEO and optimize your listings for eBay's search engine. By optimizing your listing information, offering the best customer service, and driving traffic to your listings, you will have a better chance of ranking in eBay's search results.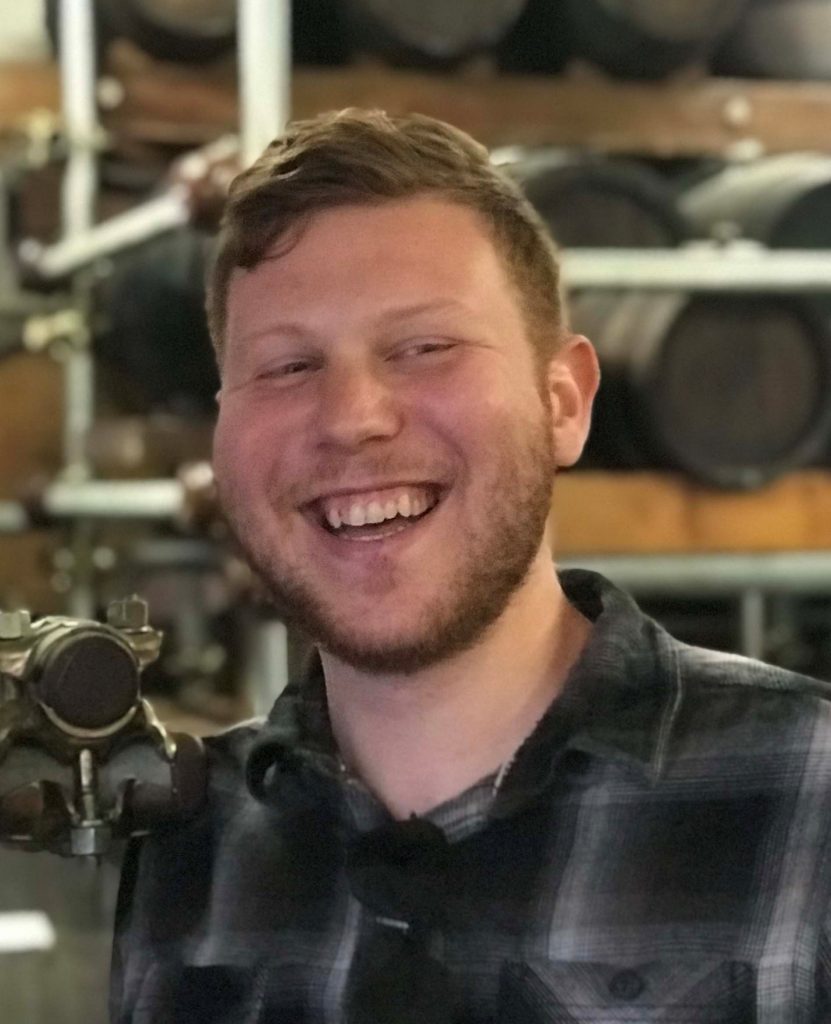 Nadav Roiter is a published writer and a Jerusalem Post freelance journalist. Formerly part of the CrazyLister content team, he is now the Marketing Manager for Subivi eCommerce CRM which has developed a customer support tool uniquely built to help eCommerce sellers offer stellar customer support while simultaneously maximizing profits.