Amazon Prime Day 2019 is just around the corner! Prime Days would be more appropriate as the "two-day parade of epic deals" starts on July 15 at midnight (Pacific Time) and continues through July 16.

Did you know that Prime Day has even become more significant in terms of sales than both Black Friday and Cyber Monday? To give you a better grasp of the sheer scale of this event, over 100 million products were sold during last year's Prime Day! This made it the biggest shopping event in Amazon's history! Also, the sales records of past Prime Days were consistently broken since Amazon first announced the event in 2015.

For buyers and sellers alike, the Prime Day marks the beginning of a month filled with bargain deals. You can expect a significant spike in sales starting on Prime Day because Amazon runs massive advertisements for this event that generates tons of traffic and sales—an estimated 4.1 billion in 2018! However, that's by far not everything: the so-called halo effect from the Prime Day 2019 deals will increase your sales for the weeks to come. The question for you as an Amazon Seller is thus: are you prepared? Are your inventories stuffed with the best-selling products?
Unfortunately, the submission window for Lightning Deals (the Prime Day promotion deals) has already closed on May 20. This option is, therefore, out of the question. But fret not, we prepared some quick tips so that you can still take full advantage of the traffic generated by "Christmas in July". Additionally, we compiled a list of the best products to sell on Amazon Prime Day 2019.
Quick Tips for Making the Most of Amazon Prime Day

1) Discount Products
For the shoppers, Prime Day is all about finding the best bargain. For sellers, it's a great opportunity to take advantage of this by offering selected products at a discount. Amazon Coupons are the best way for this. Coupons are ideal for those products that already have good visibility, so don't waste money on low-performers with poor visibility!
2) Advertise, Advertise, Advertise
You can't just rely on shoppers to find your product, you need to get the word out there yourself! So write emails, post on social media and run some Google Ad campaigns to inform your current and potential customers about your latest Amazon Prime Day 2019 deals—don't forget about hashtags (#PrimeDay, #AmazonPrimeDay, #AmazonSellers) and a link to your deals!
Algopix's Google Ads Analysis can help you to quickly determine the feasibility of campaigns by providing you with average searches per month, average CPC, bidding competition, and estimated CPA for the suggested search phrase.
3) Manage Your Inventory
Who wants to be listing out-of-stock products on Prime Day when there's a massive crowd of deal hunters out there? Therefore, it is crucial that you have plenty of products in stock, especially those best-sellers.
How to go about anticipating your required inventory levels? In case you collected data on past unit sales on your own, great! Use this information to estimate upcoming unit sales. You don't have such data or if are selling new products for which you couldn't collect it yet? Leverage Algopix to research detailed unit sales information for individual products or your entire inventory!
4) Sell Cross-Channel

What might have initially been intended as a vehicle to lure more customers to subscribe to Amazon Prime has since turned into a profitable opportunity for Amazon's competitors as well. For instance, eBay announced a "Crash Sale" on July 15 as an alternative to Prime Day and Walmart just launched massive sales one day ahead of the Prime Day.
Why not leverage this and offer your Amazon inventory on other sales channels such as Walmart and eBay? Here's how Algopix can help: All product insights for your selected items are available across up to 16 different markets! This way, you can quickly identify additional sales channels for your current products.
Best Products to Sell on Amazon Prime Day 2019
Now that you're well prepared to make the most of Prime Day 2019, all that's left are some lucrative Amazon Prime Day 2019 products that you can sell!

Check out this list for some inspiration:
Instant Pot Ultra 8 Qt 10-in-1 Multi- Use Programmable Pressure Cooker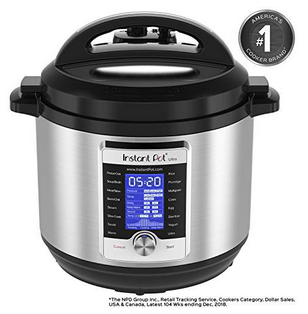 23andMe DNA Test – Health + Ancestry Personal Genetic Service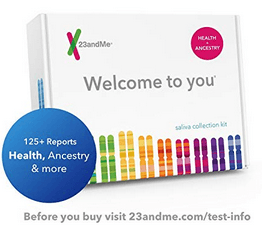 ECOVACS DEEBOT N79S Robotic Vacuum Cleaner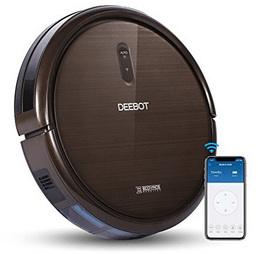 Bose QuietComfort 25 Acoustic Noise Cancelling Headphones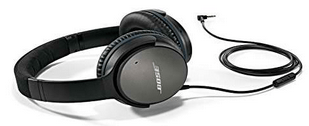 LifeStraw Personal Water Filter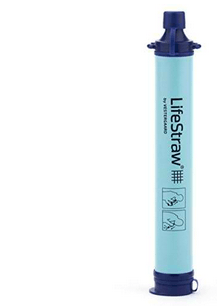 Breville the Barista Express Espresso Machine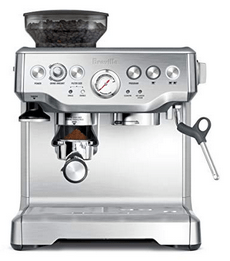 Bellemain Stainless Steel 3 Cup Flour Sifter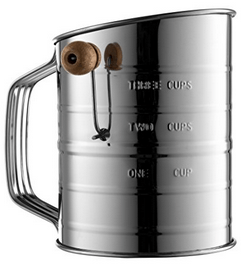 DIRTY, LAZY, KETO: Getting Started: How I Lost 140 Pounds
Clear Casting and Coating Epoxy Resin – 16 Ounce Kit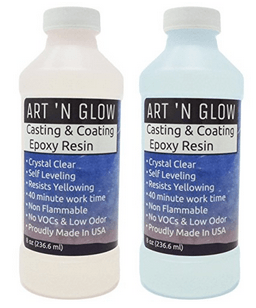 Rain-X 5079278-2 Latitude 2-in-1 Water Repellency Wiper Blade

Bonus tip: If you want to be eligible for Lightning Deals next time, set a reminder for April 2020, so that you have plenty of time to prepare and set everything up!