We are so excited to announce that Algopix is now available in the Amazon Marketplace Appstore, directly accessible in Seller Central.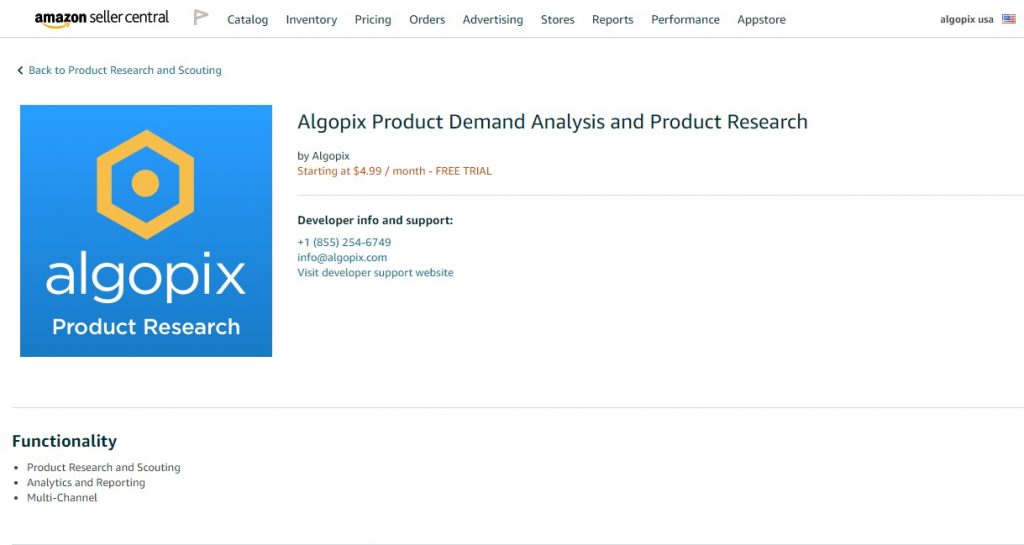 The Marketplace Appstore is a one-stop-shop where the small and medium-sized businesses that sell on Amazon can more easily discover quality applications to help them automate, manage and grow their business. Accessible from Seller Central, the Marketplace Appstore features applications created by Amazon and external developers and covers a range of functionalities across the selling lifecycle.
You can now find Algopix in the Product Research and Scouting category in the Amazon Marketplace Appstore.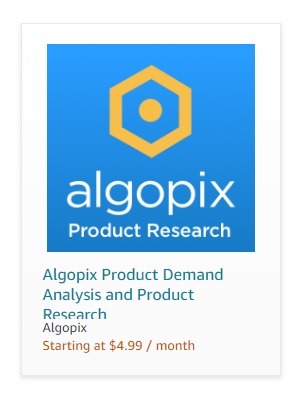 Using Algopix will take you to the next level in your journey to become a successful Amazon seller.
By providing rapid actionable product insights, Algopix helps sellers just like you to save time on manual research, increase sales volume and reduce risks of buying low-demand or low margin inventory.
Need a reminder about Algopix's best features?

Insights for Amazon sellers: Algopix lets you know which products are recommended for buying and selling – and which are not, with key relevant data points such as Recommended Market Price, Total Sales Estimation, Competition Analysis, Demand Level, Estimated Profit, and detailed Expenses Breakdown.
Top-notch machine learning and AI provide sellers with real-time data and advanced algorithms, making the decision of which items to buy and where to sell them much easier and reducing the risk of making the wrong business decisions.


Sales estimator: Algopix estimates monthly sales volume and gross merchandise volume (GMV) for any product on Amazon. This not only allows you to make more informed products-sourcing decisions, resulting in increased sales volume and less overstock but also reduces the risk when expanding internationally.


Expense analysis: Algopix provides a detailed analysis of FBA costs, shipping fees, marketplace fees, and taxes for each market of interest. Using this information, Amazon sellers can better understand the impact on their bottom line and monthly profit.


Competition analysis:Algopix provides essential data about the competitive landscape so you will get to know your competition and decide whether to compete or allocate your resources for different products.


Google AdWords insights: Based on the products searched, you can learn more about a trend, popularity or seasonality; drive traffic to their Amazon listings, accelerate product adoption and improve catalog ranking instantly. Algopix Google AdWords analysis provides a recommended search phrase, average cost-per-click, competition level and estimated cost-per-acquisition for the recommended phrase.


Bulk analysis and API access: Are you familiar with this very useful feature? can upload price quotes or product lists and receive actionable insights for a large number of products. API access provides sellers with unlimited product analysis, customized workflows, automated and scheduled reports and constantly updated data in the system.


Don't have this feature yet? Get it here!
Have you check out the Algopix app in the Amazon Marketplace Appstoe? Let us know your thoughts!
Happy Selling!
The Algopix Team